Membrane with integrated vessel Osmotic Molecular Separator Terminter RO-MEM2812V-300
---
---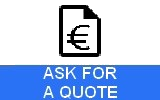 Security policy
We use the SSL standard to ensure security during payment
Delivery policy
Orders made on workdays, until 08:00 are shipped same day (if all goods are in stock)
Return policy
Purchases can be returned within 14 days (as per terms and conditions of sale)
WARNING: PRODUCT IN STOCK.

Log in to see price and availability or REQUEST A QUOTE
Membrane module 2812 with integrated vessel for osmotic molecular separator Terminter RO-MEM2812V-300




Complete with quick couplings.


Spiral structure wrapped in Polyamide Composite without chemical preservatives.


Integrated Salinity Regulation.


Low head losses.


Daily flow rate: 1800 liters / g


Saline rejection: 96%
The salinity is adjusted by the axial movement of the adjusting screw which partially or completely opens and closes a special channel allowing the osmotic water to mix with the water coming from the filtering system.
Maximum operating limits


Working pressure: 125psi (0.86MPa)


Temperature: 45 ° C


Free chlorine: <0.1 ppm


SDI (15 min) food: 5


Food turbidity: 1.0 NTU


Food pH: between 3.0 and 10.0
Sizes (cm)


Length: 34.9




Diameter: 9





Weight: approx 1.7 Kg
Check product compatibility before purchasing.
Note: Being a food grade product, it will arrive sealed in a clear bag. It is possible to check the dimensions of the connections without having to unpack the filter. If you have purchased the filter with the wrong measurements, it is essential not to tear the bag. Otherwise we will NOT be able to proceed with the replacement or return. Any shipping costs for the return of the product purchased by mistake will still be at your expense.
Componente indispensabile per l'efficacia del depuratore. Ricambio originale, prezzo giusto e veloci nella spedizione. Complimenti anche per l'imballaggio!
11 other products in the same category: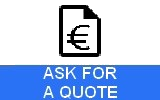 11 other products in the same category: