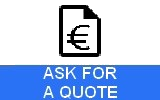  
Thermo HT 22 Radiant Panel Radialight 1750W
---
---
Security policy
We use the standard SSL to secure payment
Delivery policy
Orders made on workdays, until 12:00 are shipped same day (if all goods are in stock)
Return policy
Purchases can be returned within 14 days (as per terms and conditions of sale)
WARNING: PRODUCT IN STOCK.

Log in

to see price and availability or

REQUEST A QUOTE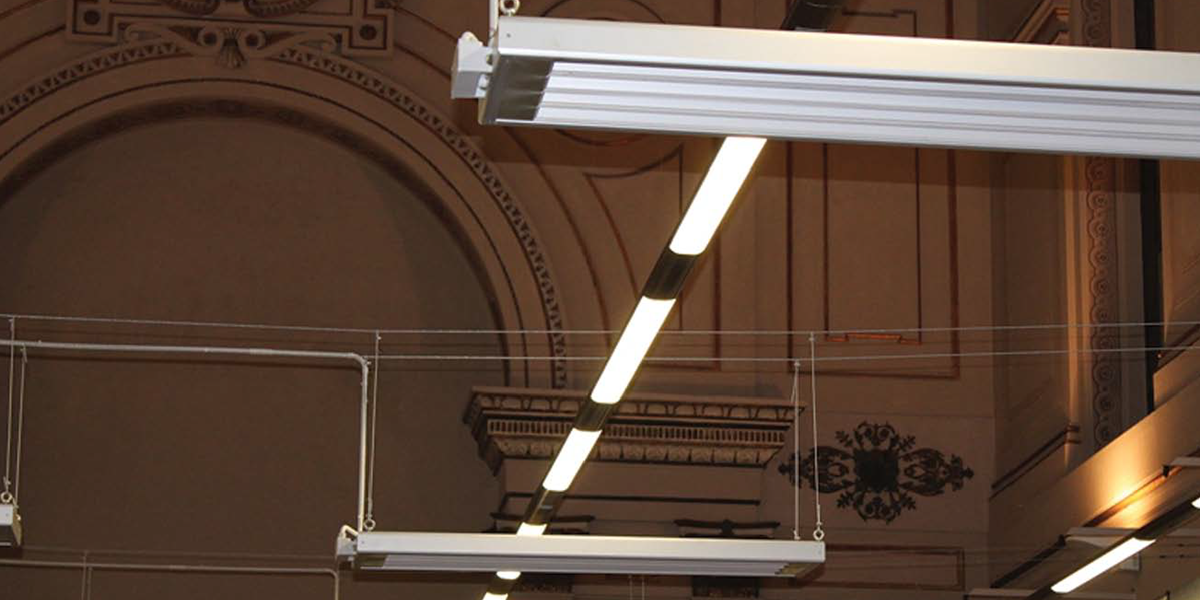 THERMO by Radialight industrial radiant panels represent the ideal solution to solve the problem of heating work benches in industrial environments such as warehouses or warehouses, but also gyms or terraces. Radiant panels for ceiling installation, which heat with long wave radiation, the most natural, comfortable and appreciated method as much as heating the sun. They do not produce luminescence and with a surface temperature of 300 ° C, they pleasantly and homogeneously heat the area under which they have been installed.
They can be used to heat an entire room or to create work islands in specific areas (eg: inside sheds, warehouses, car workshops, gyms, auditoriums, etc.), thus heating portions of large areas only where necessary. reducing energy waste, with a large emission surface and a pleasant and pleasantly perceived heating effect, at temperatures that are not excessive.
Heating Style
THERMO radiant ceiling panels exploit the advantages of long wave radiant technology through aluminum elements installed on the ceiling which simultaneously constitute the source of heat and the radiant surface in direct contact with the air which ensures homogeneous heating of the area below. above which they have been installed, with exceptional thermal comfort, eliminating the disadvantages of alternative heating systems (gas heaters, infrared lamps or halogen mushrooms) used up to now in similar applications.
Features
• Direct heating of specific areas to be heated and maximum energy efficiency
• Heat distributed evenly, through long-wave infrared rays that heat the bodies and surfaces, avoiding the creation of temperature stratification in the air
• Great savings in management costs and zero maintenance
• No noise, drafts or movement of dust
• Quick and easy installation
• The heating system created is perfectly modular: the Thermo panels can be installed all together, or, in the case of subsequent extensions, you can decide to install the number of panels that best suit your needs
• IP54 protection against splashing water


Control System


Thermo panels can be used with both single-phase 230v ~ and three-phase 400v ~ power supplies, as long as they are equipped with neutral, a choice that can be made directly by the installer in agreement with the end user.
By resorting to a three-phase connection, it will be possible to reduce the power absorbed in less cold periods by using only a part of the heating system installed.
Technical data
The range of THERMO industrial heating panels offers 3 different powers to choose from based on the installation context (height from floor, level of insulation, geographical area, area to be heated, etc.)
THERMO HT22
EAN number: 8019250922514
Power at 230V: 1750W
Surface temperature: 280 °C max
Wall product dimensions (WxHxD): 22.0 x 167.5 x 7.5cm
Recommended installation height: 2.5m
Average coverage area on the ground (*): 6mq
Net weight: 8,0Kg Finish: Anodized aluminum
(*) recommended for series installations
Choose the product that best suits your needs
THERMO HT22
Power: 1750W
Installation: ideal for installation heights up to 2.5m above the ground in open areas.
Typical use: static work benches, assembly areas, well-insulated warehouse portions, meeting rooms, gym rooms, changing rooms, studio rooms. To be considered for series installation ONLY (narrow and long areas).
Average coverage area (installation height 2.5 meters above the ground): 6m2 Dimensions (length x width x depth): 167.5 x 22 x 7.5cm Weight: 9,5Kg
THERMO HT39
Power: 3500W
Installation: ideal for installation heights from 2.9m to 3.5m above the ground in open areas
Typical use: portions of warehouses, warehouse areas, large work areas, assembly benches, goods handling areas, conference rooms, exhibition halls, libraries, supermarket aisles, dehors, market stalls. Ideal for creating individual heat islands.
Average coverage area (installation height 3.0 meters above the ground): 15m2 Dimensions (length x width x depth): 167.5 x 39 x 7.5 cm Weight: 12,0 Kg
THERMO HT55
Power: 5250W
Installation: ideal for installation heights up to 4.0m above the ground in open areas
Typical use: large portions of warehouses, sheds with high ceilings, sports bleachers, event and demonstration halls, fairs, church aisles, game rooms, inflatable areas for children. Ideal when there are impediments due to the installation height, or where it is required to be at an installation height greater than 3.2 meters.
Average coverage area (installation height 4.0 meters above the ground): 19m2 Dimensions (length x width x depth): 167.5 x 55 x 7.5 cm Weight: 19.0 Kg
Positioning of several products in series
Davide Battaglia
|
08/07/2018
Comprato per l'officina di cui per ragioni di lavoro sono costretto a tenere la porta sempre aperta anche in pieno inverno con zero gradi fuori. Con questo acceso lavoro tranquillamente ed al caldo. Consigliato
2 other products in the same category:
€704.00
Regular price
€880.00
Price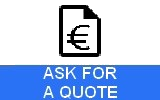 2 other products in the same category:
€704.00
Regular price
€880.00
Price