Terminter BIG Filter adsorber organic and inorganic material - 1563
---
---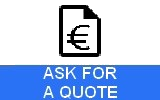 Security policy
We use the SSL standard to ensure security during payment
Delivery policy
Orders made on workdays, until 08:00 are shipped same day (if all goods are in stock)
Return policy
Purchases can be returned within 14 days (as per terms and conditions of sale)
WARNING: PRODUCT IN STOCK. 

Log in to see price and availability

or REQUEST A QUOTE

Adsorber filter of organic and inorganic matter for reverse osmosis water purification plants by Terminter.





Catalyst system that reduces any substances contained in the water (Chlorine, Iron, Arsenic) and other heavy metals.

Reduces the development of bacteria, fungi, algae and microorganisms.




Suitable for drinking water treatment.

Followed by osmotic membrane.
Terminter filter covered by 3 industrial patents:




REG

.

UIBM No. 001347124, No. 001347125, No. 001347126

.



(old model) Filter features


shape: cylinder


filter height: approx 30,5 cm




filter diameter: approx 6,6 cm



The filter has a total of 3 holes:




Entrance hole approx 0.6 cm

,


Side hole (lower part, near the entrance base) approx 1.2 cm

,


Outlet hole approx 1.2 cm.
* News APRIL 2022: new codes for this spare part are

TERFIL01-GAC and

TERFIL01-KDF-GAC (measures as indicated above)
This spare part has also been marketed by Terminter with the following equivalent codes (possible variation in the aesthetic form but with unchanged characteristics, compatibility with the purifiers. This is the same spare part):


FCCATERFIL-BIG (measures as indicated above)
TERFIL01-GAC (measures as indicated above)
TER100-FDF - RO-TER10B-KD (Length 26.7cm X Diameter 6cm)
(The images show different layouts. The products are however equivalent for sizes of attacks and technical specifications).

Pre-filtration with silver activated carbon.



Please Note:

before installing the new filter, flush it with water even against the current with a pressure not higher than 5 bar.


Maintenance:

Replace approximately every 6000 liters of consumption and in any case within 12 months of installation.

Variable according to the type of feed water.




Type of maintenance:

disposable.
Note: Being a food grade product, it will arrive sealed in a clear bag. It is possible to check the dimensions of the connections without having to unpack the filter. If you have purchased the filter with the wrong measurements, it is essential not to tear the bag. Otherwise we will NOT be able to proceed with the replacement or return. Any shipping costs for the return of the product purchased by mistake will still be at your expense.
Ricambio originale e prezzo ottimo
Simone Corsi
|
05/14/2019
Negozio serio, rapido nella spedizione. Prodotto e prezzo perfetti.
Ricambio di qualità. Ringrazio per la velocità di spedizione e per il prezzo molto competitivo.
Giuseppe Carcione
|
03/21/2019
Acquisto consigliato. Prodotto come da descrizione, ottimi il prezzo e la qualità
prodotto come da descrizione. Rapidissimi nel consegnare
Mario Giuffrida
|
03/06/2019
Ottimo prodotto. Ricevuto in pochi giorni.
Sergio Messina
|
02/19/2019
Consiglio l'acquisto. Ottimo prezzo e servizio del negozio davvero impeccabile. Rapida consegna e prodotto di qualità
16 other products in the same category: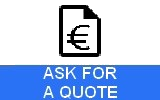 16 other products in the same category: