FCCATERFIL-R14 - RO-FIL-R14 Terminter Active carbon replacement filter out 12mm 1424
---
---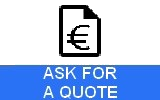 Security policy
We use the SSL standard to ensure security during payment
Delivery policy
Orders made on workdays, until 08:00 are shipped same day (if all goods are in stock)
Return policy
Purchases can be returned within 14 days (as per terms and conditions of sale)
WARNING: PRODUCT IN STOCK.

Log in to see price and availability or REQUEST A QUOTE

Activated carbon replacement filter for osmosis systems by Terminter. Food use.



Filter features

(for replacing Terminter code 127A205)
shape: cylinder


filter height: approx 20,3 cm




filter diameter: approx 6 cm



Holes measurements (important for choosing the correct filter):




- two at the entrance, respectively approx. 1.2 and 0.6 cm (internal diameter)




- one at the exit, approx. 1.2 cm = 1/4'' (internal diameter)
(The images show different layouts.The products are however equivalent for measurements, attacks and technical specifications).
Please Note:

 

before installing the new filter, flush it with water even against the current with a pressure not higher than 5 bar.


Maintenance:

 

Replace approximately every 6000 liters of consumption and in any case within 12 months of installation.

 

Variable according to the type of feed water.




Type of maintenance:

 

disposable.


If the outlet hole of the filter mounted on your purifier is about 1 cm, then your spare is at this ->

link

<-

Note: Being a food grade product, it will arrive sealed in a clear vacuum bag. It is possible to check the dimensions of the connections without having to unpack the filter. If you have purchased the filter with the wrong measurements, it is essential not to tear the bag. Otherwise we will NOT be able to proceed with the replacement or return. Any shipping costs for the return of the product purchased by mistake will still be at your expense.
Raffaele Pedicini
|
11/16/2022
Servizio di vendita impeccabile. Stavo sbagliando ricambio ma mi hanno subito corretto. Prezzo davvero competitivo e velocissimi a spedire. C O N S I G L I A T I
EMILIO CORTI
|
08/30/2019
Prodotto arrivato in perfetto stato, azienda molto disponibile é offerte multiple, grazie
Tutto ok. Ricambio sempre disponibile e prezzo molto competitivo
Marcello Consoli
|
02/14/2019
Marco Battagliola
|
02/09/2019
Ottima qualità e confermo sulla bontà dell'offerta
Vittorio Campo
|
09/21/2018
Buono il prodotto ed il prezzo. Tutto come da descrizione.
Prezzo e spedizione buoni. Prodotto come descritto. Ringrazio per il chiarimento sulla differenza tra i due filtri. Saluti.
16 other products in the same category: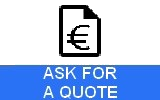 16 other products in the same category: